Kickstarter Top 5: food and drink edition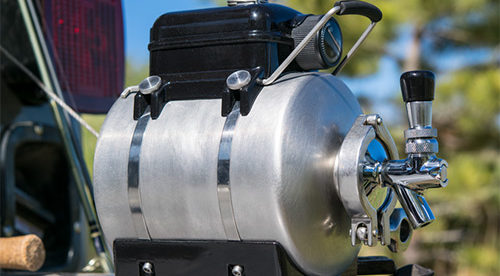 Good food and drink is essential for charging hard in any action sport, as is rewarding yourself when you get off the mountain, out of the water, back to camp or back to civilization. Below are Bitness.com choices for the top 5 Kickstarter campaigns related to food and drink. As Hippocrates said "Let food be thy medicine and medicine be thy food."
1. PUCKPUCK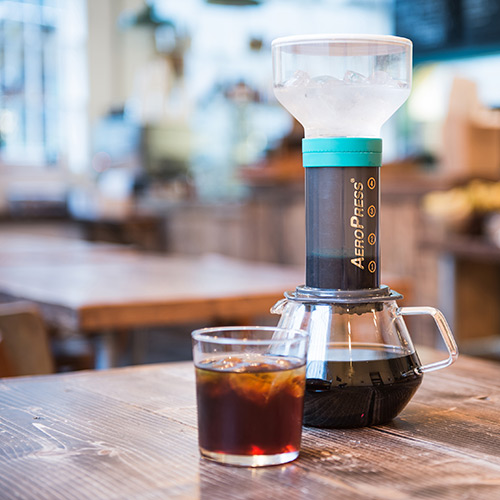 Designed and engineered by London based design studio – Two at Six Limited – the PUCKPUCK has been developed to accompany the Aeropress® Coffee Maker at home or on the go. Small enough to fit in your pocket, the PUCKPUCK lets you make quality cold dripped coffee – wherever you are.
Estimated Cost: $15-$20 + optional vessel: $15-$20
---
2. GoSun Go: Boil Water and Cook Meals with Solar Power

Part camp stove, part oven, part kettle, fully equipped and rugged. Estimated Power Output: 50+ Watts. Weight: 2.15 lbs (0.975 kg). Cooking Time: as fast as 10 minutes, as long as two hours, variable depending on size of meal and weather conditions. Package includes: GoSun Go, Cleaning Brush, User Manual, Registration Card, Cook Booklet
Kickstarter Cost: $99
---
3. Drink&Buddy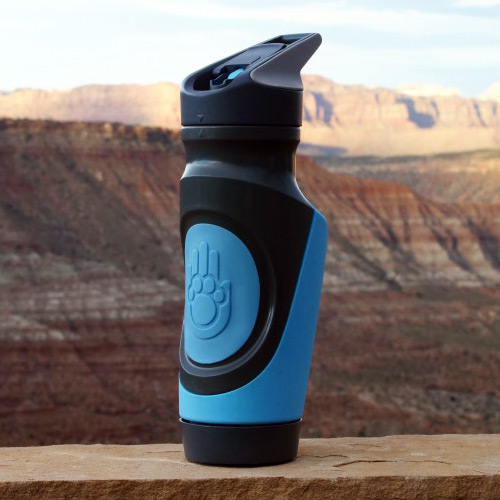 The world's first hygienic, multi-beverage water bottle that you can share with your pup!
Estimated Cost: $35
---
4. Hendrix Keg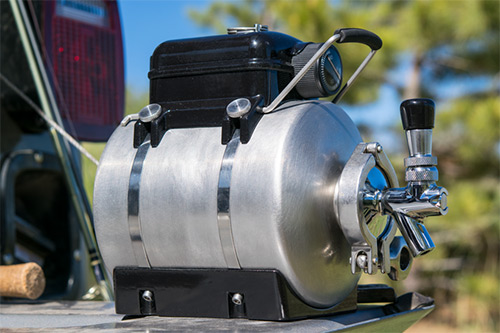 Keep your growlers growling – no one likes a flat beer. The Hendrix Keg has an adjustable regulator, Stouts have low CO2 levels around 6 psi and wheats will run around 12 psi – beer science. Not only does this allow you to keep the correct CO2 level for your beer, it also gives you flexibility when pouring. Need more foam, turn up the pressure, need less foam, turn it down.
Kickstarter Cost: Starting at $100, with options for upgraded taps, engraving, spill-proof growler transfer adapter, etc.
---
5. TEAMOSA: Your Personal Tea Brewing Master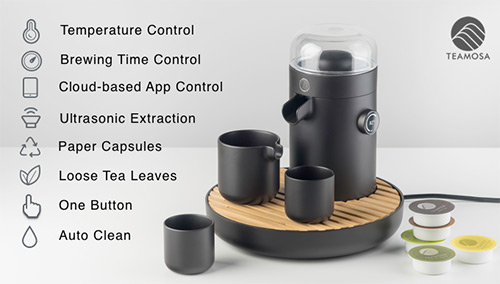 An automated tea brewing machine that uses ultrasonic extraction to retain up to 20% more antioxidants than traditionally brewed tea. Choose between our paper tea capsules which are scanned at the time of brewing for optimum results, or your own favorite loose tea leaves which you can program your TEAMOSA to zero-in on exactly the flavor and temperature you like best.
Kickstarter Cost: $279 (1 TEAMOSA Brewing machine and accessories