Surf Snowboard: one board does it all!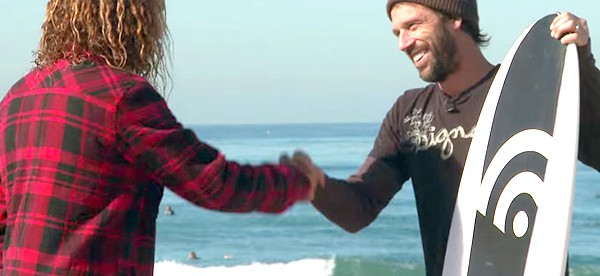 Every Third Thursday-by-Signal Snowboards-Fish out of Water-Surf Snowboard
Signal Snowboards does a feature called Every Third Thursday (ETT) where they experiment with board designs and materials to come up a unique snowboard that combines feats of engineering with stoke and creativity.
This month the Signal crew builds one board for both surf and snow. In this clip follow the construction of this board and watch pro surfer Rob Machado and pro snowboarder Curtis Ciszek put it through the paces.
Other favorites include the iShred-snowboard-iBoard (an homage to the late Steve Jobs) and the Lethal Weapon Paintball board.
Posted by Lawrence, with thanks to Stoke Lab