Alaia surfboards from Gray Suit Productions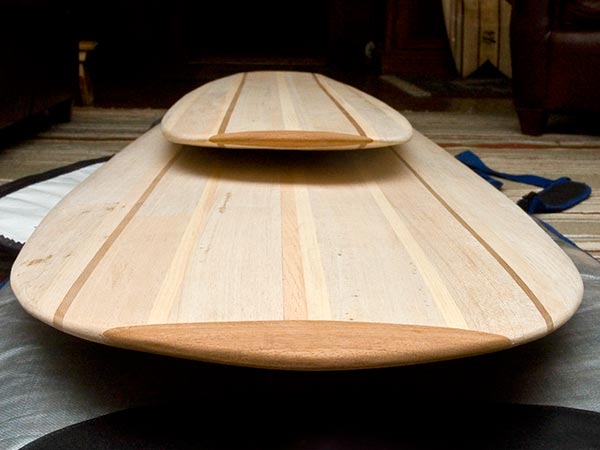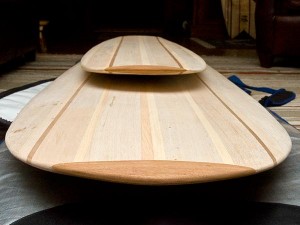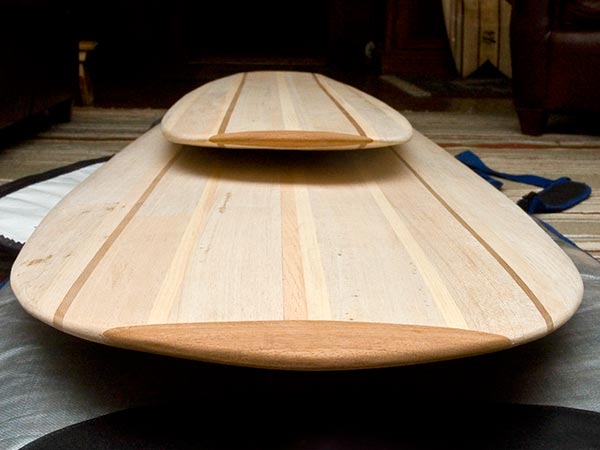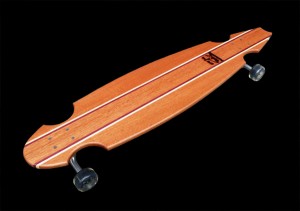 A few years back, Bitness ran a series of articles on the process of shaping an Alaia – a wooden, pre-20th century Hawaiian surfboard. I was pretty proud of my accomplishment – thought I nailed it! A few months later I was at my local surf shop Warm Winds and saw 3-4 cedar Alaia beauties standing next to the FCS fin display. Any Norm Abram delusions I had of myself were promptly shattered.
Today at the shop I had the pleasure of meeting the man who crafted these boards, Bill Shockley of Gray Suit Productions. Bill explained to me how to work the rails down the way I want them by setting defined lines with a pencil and using some common sense. I plan to put this information to use after the holidays and refine the board I've admittedly had trouble setting the rail with.
Bill not only creates beautiful and functional (something I missed the mark with) surfboards, he also makes fins, skateboards and has some amazing artwork done in a variety of mediums including wood and brass. If you're looking for a great gift for the surfer or skater in your life, or looking to treat yourself, be sure to check out Gray Suit Productions.
Posted by: Lawrence