Getting Ele'Mental' with the Rip Curl H-Bomb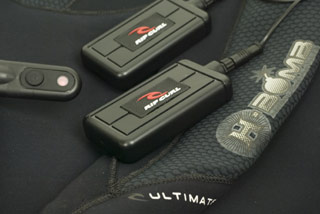 In the North East (from where I hail) die hards surf all year long. Many a winter day my friend Matt strolls into work from an early morning session in the freezing cold Atlantic. In mid-2007, thanks to an unfortunately named wetsuit from Rip Curl called the H-Bomb, surfers in cold climes can keep their nuggets protected from the elements in a wet suit wired with two fibre heating elements.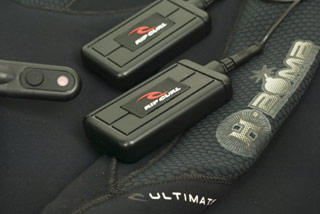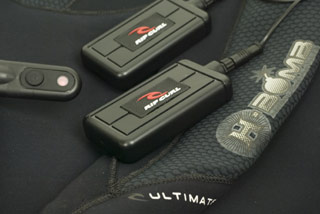 Powered using two Polymer Lithium Ion 7.2v batteries, these elements generate infrared heat around the upper back. This 'core' area of the body warms blood as it swings around to make another trip to your arms and legs. The heating technology was designed by Rob Vassallo from the Australian company Jett Performance Products, who uses the same heating element technology in a vest favored by motorcyclists.