Infento: am I too old for this?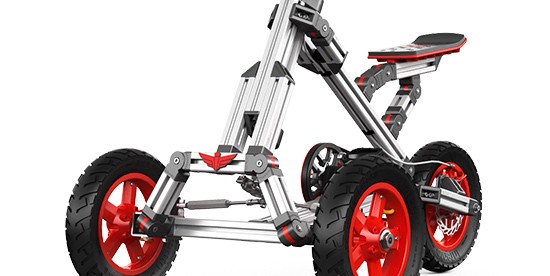 As the father of two girls that have gone through wagons, tricycles, rip sticks, razors, BXM bikes, mountain bikes and other forms of transportation, something like the Infento would have been welcome news… 15 years ago. Described as "Bigger than Meccano and Lego. Much bigger. With just one kit and one tool you can build unlimited real rides together with your child."
Infento kits allow you and your kids to build different rides together for pedaling or using on snow – all with a provided Alan wrench! You can build one for each phase of their lives, or experiment with whatever ride you dream up with their Creator and Master kits.
"We offer 3 Kits and 2 Add-ons. In total you can build 18 (!) incredibly cool rides. But as always with Infento, the possibilities are endless and you can also create your own awesome rides. This is all up to you. So, 18 is just the number of rides we created for you and your kids. See them all below!"
Maybe it's not too late to jump on board!
Source: Kickstarter