Is Marcus Kleveland the best of his generation?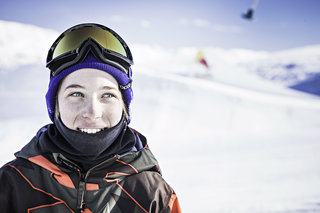 Marcus Kleveland is not the household name Shaun White is – at least not yet. But at just 16-years-old he's turning heads with big air and ground trick maneuvers that cause me to draw comparisons to what Rodney Mullen did on a skateboard in the 1980's. It's only a matter of time before Marcus surpasses what anyone can or has done on a snowboard.
What's interesting is how Marcus can progress snowboarding in both big air, like nailing a triple cork at 13! Or how his ground tricks, like a nose press into a flip – on seemingly flat ground.
For a taste of what Marcus can throw down, here's a clip for your viewing pleasure

And another of Marcus trying his hand on Japanese backcountry and powder pillows

Posted by: Lawrence
Photo credit: Red Bull