Oakley Biking Shorts (with Bugs Bunny Pockets)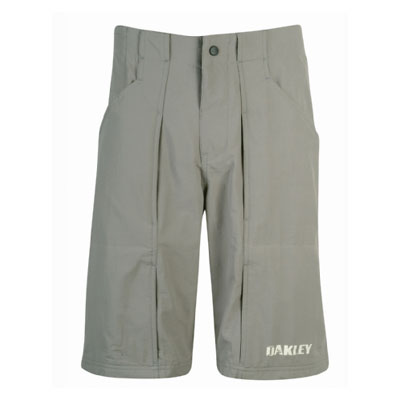 Growing up I raced around on BMX bikes – dirt tracks and backyard jumps. We would set up some pretty crazy jumps and there were a few trips to the emergency room. One time we stacked up 4 tires and made my friend's little brother stand in them. Just the top of his head was peeking out and his eyes would bulge as we sailed overhead. For crying throughout the whole ordeal we gave him a beating – we sucked (sorry Evan).
The next time I picked up biking was years later and I bought a mountain bike. I rode a few into the ground before I got my hands on a Gary Fisher Super Caliber – I loved that bike and respected the abuse it could take. I could never part with it and still have it in storage.
One type of cycling I never got in to was road biking. I think being a gear guy the clothing was an instant turn off. No man (and 99% of women) should be seen in spandex. So when I finally decided to give road biking a shot I went in my regular shorts and after a while, well… my ass hurt.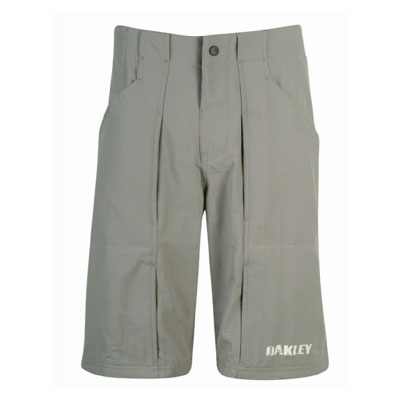 Enter the Oakley Alloy 2.6 biking shorts which were designed for mountain bikers and show blatant disregard to wind resistance. I have the padding I need and the loose fitting style I like. While these short themselves are discontinued (check the Oakley Vault for left overs), Oakley carries newer models.
I rushed to put these shorts on and went to put my ID, some cash and chapstick in my pockets – only they weren't pockets but zippered vents. The pockets were lower down on my thighs and could easily be unzipped when riding – smart! I kept the vents closed initially but opened them up halfway through the ride – ahhh.
Something was digging into my side most of the ride and I later discovered it was a tire tool – cool! I certainly don't need a tire tool in my shorts, but I do like the sentiment. There are loops on the top of the shorts – do I break out the rainbow colored Mork suspenders on my next ride? Under one of those loops is a hidden pocket – just like Bugs Bunny would have. Bugs could always produce something – a carrot, hat, alarm clock, you name it from his invisible pockets.
Posted by: Lawrence