Old Fashioned Workout: Skate, Mosh, Repeat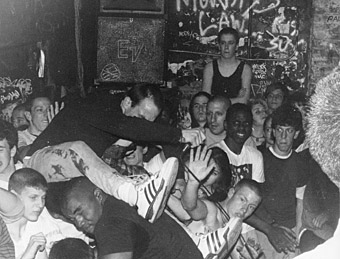 In high school I was a skate punk. I rode everywhere and on everything with my bestest bud Jason. We would meet a growing number of skaters every weekend at a fountain in downtown White Plains, waiting for us to show them our turf. I weighed about 135 pounds.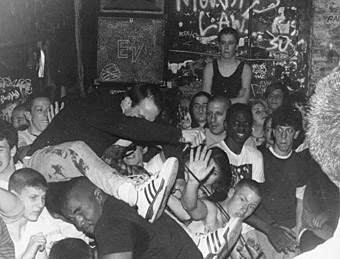 As part of the skate culture we started listening to New York hardcore bands. We often went to the world famous CBGBs in NYC, or a place called The Anthrax in Norwalk, CT. Our friend Drago played the drums in Breakdown (later Killing Time/Raw Deal) and getting up on stage to huck ourselves into the crowd was easy and then we would mosh like mad men.
Between skating and moshing it was non-stop exercise and I had probably less than 6 percent body fat. I was teased for being so skinny, but damn I was fit too. Everything about my lifestyle was movement. I never needed to 'work' to exercise.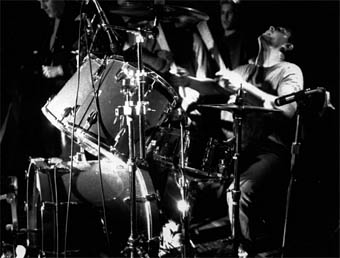 Now I'm 38, hung up my Doc Martins years ago and only skate to follow my oldest daughter on her Razor Scooter around the neighborhood. More traditional forms of exercise keep me under 175 and while I can't say I enjoy it as much, I do like the way it makes me feel. Especially when I'm listening to Wall of Hate blasting on my iPod.