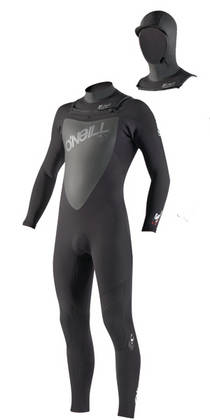 Surfing in the Northeast really picks-up in the Fall, with better wind direction for most breaks and storms that kick-up the swell to head / overhead conditions. To enjoy the quality surf, you have to endure the elements. When I decided to buy the O'Neill Mutant 4/3, I chose it for it's reputation for comfort and warmth and because the neck can be replaced with a hood (included), for when the weather and water temps get even colder.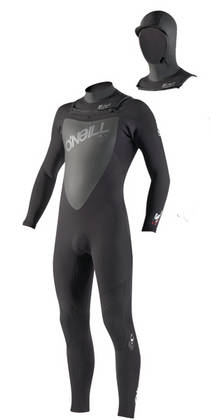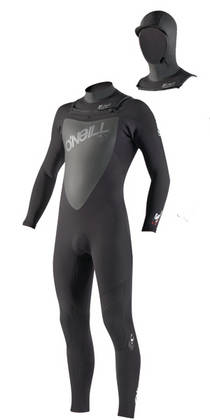 The one drawback – for me anyway – is how difficult it can be getting out of the Mutant. My left shoulder is gimpy from a partial dislocation suffered snowboarding years ago. Since that injury my arm gets cold and numb on every bike ride and paddling can leave me with a dull, throbbing pain for hours after a session.
When I tried the Mutant on at the shop I marveled at the flexibility and comfort. When I went to the dressing room to take it off however, I was a breath away from a full-blown panic attack. I whimpered between grunts that I might need some help, to which the shop worker replied "I'm not getting in there with you dude!"
I was assured I'd get the hang of getting out of the Mutant and maybe I will (I don't own a 3mm, so I've already worn this suit 4-5 times). It takes at least 5 minutes to get my arms out. While I struggle to extract myself anyone could beat, mug or teabag me – whatever. I'm totally helpless, sweating, cursing and desperately trying to channel Harry Houdini.
This is a warm and comfortable suit. I already managed to get a small tear in the left thigh, but that could be from performing enough stunts (read: bad surfing) to fill an entire season of Jackass.