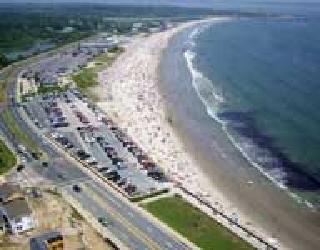 We had a beautiful weekend here in New England. On Saturday a friend and I headed to the beach with our families with no expectation other than to paddle and keep fit for an anticipated swell later this week. We headed directly out to a point several hundred yards offshore and watched the blues feed, while on the beach our kids ran buckets of water back to their sand castle.
We paddled parallel to the beach about 1/3 mile and started to notice some small but rideable waves. After a dozen rides we paddled back to surf closer to our families. We met a guy from upstate NY who drove 5 1/2 hours to be there – a beach 15 minutes from our homes! He knew it would be a pretty poor day, but said it was still worth it.
Spending time with the family, being on the water and appreciating where we live made for a memorable session. Despite the crappy economy, the second highest unemployment rate in the country and tolerating seemingly endless political rants – life is good! If you still don't think so, get a board and see for yourself.