PL1 portable rope tow for backcountry riding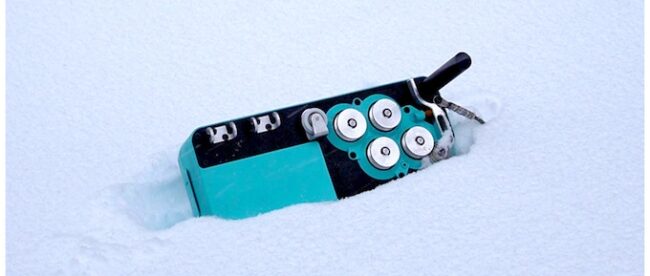 Making turns in the backcountry is the reward of countless hours of conditioning and preparation. Food, travel, logistics, gear, safety and more. The actual riding is short, but often unmatched with untracked lines through a white wilderness.
Imagine if there was a cheat code – a way to get even one additional run with minimal effort. That's what the PL1 Portable Rope Tow aims to provide in a compact package weighing ~10.5lbs.
With the ability to tow the average (weight with gear) skier/boarder ~2,600 vertical feet on a single charge, this Canadian-built product from Zoa Engineering hardly falls under essential gear, but if the extra weight and a price tag of ~$1,000.00USD (based on pricing information from their successfully funded Kickstarter) doesn't dissuade you, then sign-up for updates on their website to be informed when they become available, most likely for the 2023/2024 season.
Posted by: Lawrence