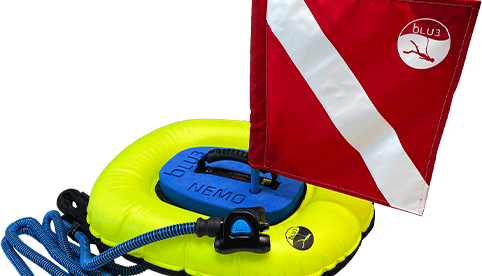 Hookah dive systems have been around for a very long time. Typically these systems were powered by gasoline engines on deck with a compressor attached and airlines fastened to regulators. More recently we've seen portable systems come to market that offer versatility and affordability not seen before. There are lighter-weight gasoline and battery powered units that float along with you on the surface as you explore the depths below, letting you travel much further than a traditional system might allow.
Brownie – VS Sea Lion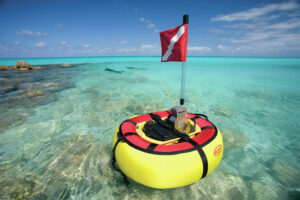 Brownie offers a number of gas powered models and recently introduced a battery powered model. Considered more professional-grade, the Brownie systems can often accommodate multiple divers at once and allow for deeper and longer dives.
Brownie – VS Sea Lion Specs
Run time: Up to 3+ hours available
Depth: 2 divers to 65 ft / 3 divers to 35 ft / 4* dives to 15ft-20ft *With the purchase of an Add-A-Diver kit
Weight:  Unit only 33lbs, battery 22lbs, gear bag 35lbs
Dimensions in Storage Case: 17 L x 24 W x 14 H (inches)
COST: $5,995.00
PROS: Deeper dives, multiple divers, longer dive times
CONS: High cost, heavier weight, can not bring on an airplane
---
BLU3 Nemo Tankless Dive System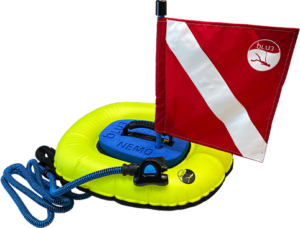 The BLU3 Nemo Tankless Dive System by BLU3 is another battery-powered hookah dive system that is more affordable and geared towards the hobbyist. While it doesn't allow a diver to go as deep and lasts about third of the time as the Brownie battery-powered VS Sea Lion, it comes at a fraction of the cost. It also has Smart Reg™ technology, which monitors your breathing and can extend the life of your batteries by drawing power only while taking a breath.
BLU3 Nemo Specs
Run time: 60-90 minutes
Depth: 1 diver up to 10′
Weight: less than 10 pounds
Dimensions: measures less than 12″ on all sides
COST: $799.00
PROS: Lower cost, light weight, only hookah dive system you can bring on an airplane at the moment
CONS: Shallower dives, single diver, shorter dive times (you can bring multiple, reasonably priced batteries to extend dive time)
Posted by: Lawrence