Triathlon Credit Crunch Accessories: Cycling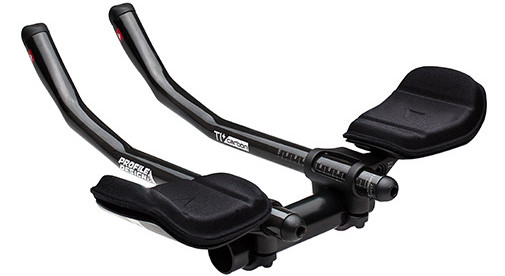 Triathlon Credit Crunch Series: Swimming | Cycling | Running
I'm a big fan of looking for simple, cheap ways of training and racing better. For example, train well all winter on a heavy, old bike so that you get stronger and faster, instead of thinking that buying a new P4 is going to make you a faster, stronger rider instantly. NOT that I would turn down a P4 (or anything with the name Cervelo on it) if it showed up on my doorstep. But, my doorstep isn't holding its breath and, until Santa answers my letters, I will stay focused on the great little bits of gear that help me train better, get faster, stay focused and not break the bank:
Aero Water Bottle
The bottle and you'll need the mounting system.
If you've got Aero bars or a TT set-up on your bike, then I highly recommend an Aero bottle. Some people hate them and say they get in the way, others say they looks funny on the front of your bike, but I love them. You stay tucked in your aero position, you just lean forward a little and grab the plastic straw with your teeth and take a sip whenever you need it. Yes, you sometimes get a face-full of water (or sports drink, yuck!) if you hit a bump (the plastic yellow scrunchy is supposed to prevent that, but it doesn't stop it completely). But I think the benefits of staying hydrated on the bike without breaking your aerodynamically streamlined position or fumbling around for your water bottle are worth the drawbacks.
Cycle Computer with Cadence 
This is the one I have been using on four of my bikes (TT, road bike, hybrid, mountain bike) for the past couple of years.
I like it because, (a) I've GOT to have something that measures cadence, (b) I had a wireless one and the battery was always dying or there were problems with the unit reading the sensor and it was more hassle than it was worth, (c) the cadence and speed sensors are mounted on the rear wheel which means I can use everything on my turbo trainer. I also have found these very easy to use and pretty reliable (tested for hours and hours in the rain, for three English winters now). Sometimes you have to fiddle around with them to make sure the contact points are connecting on the handlebar mount, but I usually just click through all the settings (about 8 clicks until it comes back to Cadence) and then it's fine.
Yes, I definitely want to train with a power meter and some day I will upgrade, but that's another topic. But, for now, train with cadence and an inexpensive heart rate monitor (you may have to splash out on a reliable VO2max test for this to be useful, though) and you'll be on your way to massive improvements.
Posted by: Robert