Barefoot Bouldering and Beyond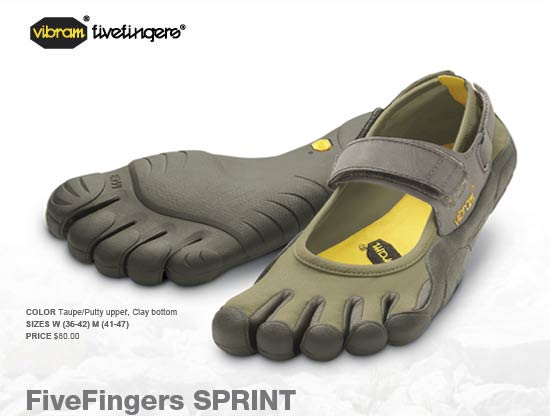 Running around barefoot is fun for the most part, unless you step on pine cones, sharp rocks or in dog shit. I've had the misfortune of stepping on or in all three this Summer. I've tried to boulder barefoot after reading about Chris Sharma doing it. It hurt like hell and forget about a heel hook.
Vibram Five Fingers is an alternative to barefooting that promises to protect your feet while giving that sense of freedom. Each toe is individually wrapped and the sole designed to flex in natural places, mimicking a shoeless feel. The premium quality of proven Vibram soles would have been a no brainer for Shoeless Joe Jackson.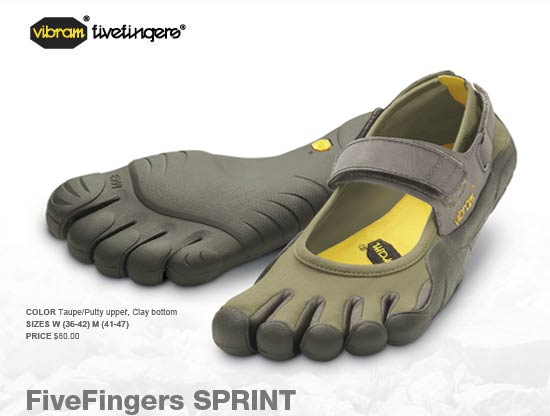 There is some getting used to the Vibram Five Fingers. Foot muscles otherwise sheltered by over-padded, over-designed running shoes are forced to fend for themselves with only slight padding in the heel area.
If nothing else these shoes are a conversation starter and Halloween is only a few months off. Prices range from about $80 to $100.
Posted by: Lawrence