Bitness Labs: Experiment 18382b.2 Genetic Supplements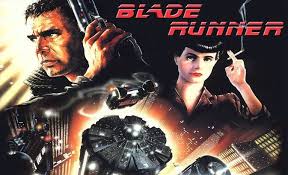 The first genetically specific nutritional supplements are here! When Blade Runner gave us a peek into 2019, we saw genetically manufactured beings called replicants put into service to take-on the other world's dirty work. Maybe we're not on track for the world's first Nexus-6 in 2019, but tailored supplements for specific ethnic groups might just be a first step.
Screwing with genetics can lead to disturbing results. But I felt an obligation to loyal Bitness readers and threw caution to the wind. For the last 3 weeks I trusted my genes to a team of scientists at Bitness' labs, where I was subjected to each of the three genetically specific supplements. The results were shocking (warning: those without a sense of humor or easily offended – turn back now).
Week 1: African American Supplements
Let's just say the wife was very 'pleased' with the effect of this supplement. Trust me, it wasn't because I suddenly started eating chicken again, making me less of a pain-in-the-ass when it came to planning meals (I've been a vegetarian for 16 years).
With the African supplement I just felt like I had more rhythm ya know? I killed it on the basketball court, had a little more swagger in my step and I became more alert – of the police – who seemed to have it out for me. I could kick back with a 40 and suddenly understand everything 50 Cent was saying. All I can say is 'true that Fiddy.'
Week 2: Hispanic Supplements
I stole my own hub caps on day one! I know, it's weird – but they were shiny and I like, had to have them meng – ju know? During the Hispanic trial phase I might have made a tactical error. What does 'Matanza el Gringo' mean and why did I have it tattooed across my neck? The highlight of week 2 has to be the chimichangas – muy delishioso! Look at me; 2 weeks later and I eat chicken and beef!
Week 3: Caucasian Supplements
You're probably asking yourself, 'what effect would a supplement have on someone already of a given race?' Well in our experiment it accentuated my whiteness. I am now the proud owner of an argyle sweater and bucks! I also joined a country club and subscribed to Field and Stream. Wine, wine and more wine. Love it. (Incidentally I became more uptight and once again banished chicken and beef from my diet).
The Missing Supplement I've no idea why they don't make Asian supplements and frankly I'm disappointed. I was looking forward to an increased aptitude in math and science. Would my driving ability suffer? Would my laundry folding improve? Also, since I was eating chicken and beef again I'm sure I would have given fish bladders a shot.