Gimme Shelter: Holing up for the Apocalypse in Style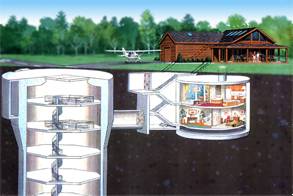 I read Cormac McCarthy's The Road last summer and walked around in a stupor for about a week. The book was so vivid, so real and the writing so disturbingly poetic about a subject that makes the hairs stand-up on the necks of all of us.
With talk of Armageddon, swine flu, Heidi and Spencer's marriage and the frightening possibility that they may procreate, I'm thinking it's a good time to ditch – or at least make plans to.
When all hell breaks loose I hope to be safely tucked-away in my underground lair – Lex Luther style. Pool, theater, chef's kitchen, garden (Pineapple Express?), air / water filtration and Scarlett Johansson (what are her options? I'm feeling lucky).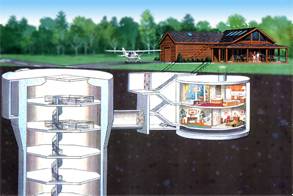 Decommissioned missile base properties, specifically Atlas-E, Atlas-F, Titan I, and Communications Bunkers are for sale around the country. Priced from $165,000USD to over $1million USD, sites are tested or treated (e.g. asbestos) to ensure a safe living environment. Most have wells, power generators (even blast doors and sometimes decontamination showers) and the bones to build your own dream, albeit apocalyptic, refuge.
Stock-up on canned foods, seeds, grow lights and powdered drink mix. Put that order in for a treadmill, tanning bed, hand crank flashlights and radios. Get the dog a new bed, tons of chew toys and enough food. Don't neglect music, movies, Wii games and books to last a while. Maybe you'll never want to come back up? Or at least not until they take The Hills off the air.
Posted by: Frank