Living up to it's name: DROID Incredible by HTC on the Verizon network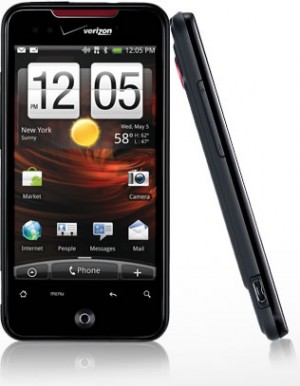 Android continues to mature in the smartphone market and the HTC Incredible on the Verizon network gives the Apple iPhone a whole host of reasons to take notice. First and foremost the HTC Incredible gets a signal, an increasingly difficult task at least for myself and fellow iPhone/AT&T users in our neck of the woods (from time-to-time my "neck of the woods" includes New York City).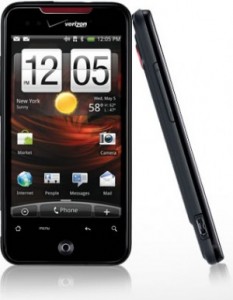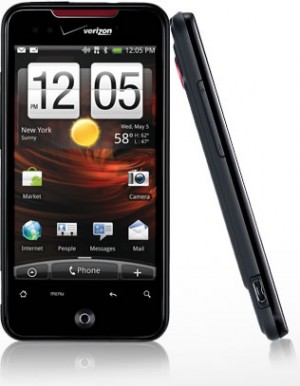 A fast and fully-featured Smartphone, the HTC Incredible works extremely well for both voice and data. It's a light, sleek phone you barely notice in your pocket, yet is packed with power and features that surpassed any preconceived notions I had going into the tests.
The iPhone continues to be the benchmark for Smartphones and happens to be the smartphone I pay dearly for month-after-month. While Apple prepares to roll-out the iPhone 4 on 24-June, 2010 with a number of new features, I may very well be a Verizon customer before then. The HTC Incredible on the Verizon network out-performed my iPhone in coverage, voice clarity and network speed (browsing) and already includes multi-tasking and folders (2 examples of what to expect in the new iPhone iOS 4). If the Incredible provided a wi-fi hotspot or tethering (something out-of-the-box and not rooting or installing anything), I would have already made the leap.
Interface
The HTC Incredible's interface takes some getting used to. It wasn't obvious to me how to quit an application and stop it running in the background. Not only does this tax the processor, but when I finished testing Skype (great sound quality over the 3G network in my tests by the way), I inadvertently left the app running and kept myself logged-in for the rest of the day.
HTC's updated 'Sense' user interface, while polished (thanks in large part to a powerful 1GHz processor that can support it), is still not as natural as Apple's interface in my opinion. I do like the ability to view the separate screens as cards and can quickly jump between with smooth transitions. But in terms of overall ease-of-use, or intuitiveness, the iPhone still has it.
Applications
The Android Marketplace is loaded with free and paid alternatives similar to what you can find in Apple's App store. Apple boasts roughly four times the number of apps as android (reportedly somewhere around 50,000 apps). While many people don't like that Apple controls what can and can't appear in the App Store, it does add a layer quality control. Third party apps are probably the leading cause for Android crashes on what is otherwise a stable OS.
Smartphone Performance
Following are notes about the Incredible's performance in key areas to consider for any smartphone…
Voice: High quality and with far less dropped calls and a greater service area than Im used to (on existing 3GS iPhone/AT&T)
Data: Fast web browsing. Gmail and Exchange support
Camera: 8-megapixel autofocus camera with video and LED flash
Music: Sounds OK through speaker and very good with headphones (headphones are also required to use the FM radio app)
Display: 3.7-inch AMOLED (800 x 480 pixels) is bright and very vivid
Interface: Sense; Improved over earlier Android units tested, but still not as intuitive as the iPhone
Storage: 8GB expandable to 16GB with microSD card (sold separately)
Speed: Fast processor (1-GHz SnapDragon processor)
Battery: Battery will get most users through the day, but for very active users (music, Facebook, talk, numerous Apps, etc) you will want to either bring along the cable, or balance-out your day better
Price: $199 purchased online with 2-year Verizon contract
Posted by: Lawrence