Perfect and affordable hi-tech gifts for Mother's Day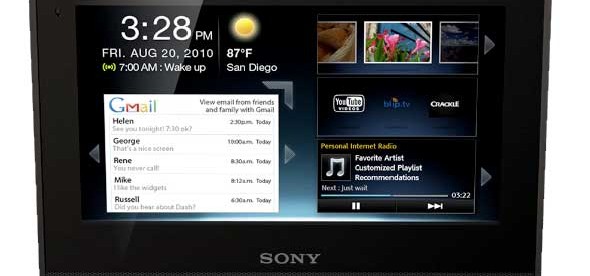 Last minute shopping for Mother's Day? There are a number of gadgets out there for the tech-savvy mother and at a variety of price points depending on your budget. ABC News has done a nice job compiling a list of gadgets for Moms, proving that Dad's aren't the only ones looking to geek-out. In fact it's estimated that more than $906m will be spent on consumer electronics for Mother's Day this year.
Check out the video below for demonstrations and descriptions of some of the hottest Mother's Day gadgets this year, including…
Eye-Fi 4GB WiFi – $49.99
Automatically uploads to photo sharing site (e.g. Flickr) and keep SD cards free for new pictures
Kodak Digital Picture Frame – $129 (Pulse)
Email pictures to the frame's personal email address – couldn't be easier
Asus Skype Video Phone Touch – $199
No computer required, plug it in, attach it to your home network and enjoy
Sony dash – $199
Also hooks into home WiFi. Provides news, weather, traffic and more. The ideal alarm clock, you can link to the Pandora music site to wake-up to your favorite music.
Posted by: Jason