Protects and serves: the Lowepro NaviShield 4.3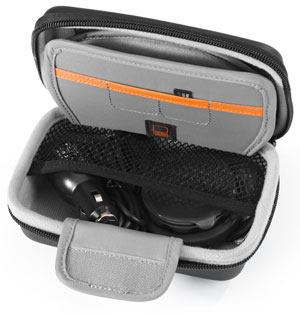 Given the cost of portable gadgets, it's a good idea to protect your investment with a well constructed and functional case. Writing about a case in a tech article may seem a stretch to some, but the Lowepro 4.3 Navi Shield falls squarely under the category of gear with it's hard, molded-foam exterior and soft Nylon Tricot 200d lining.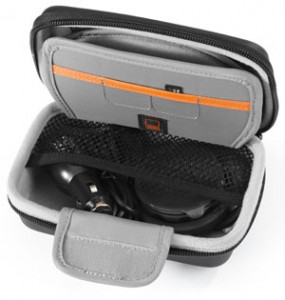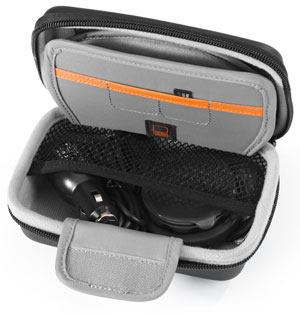 The 4.3 Navi Shield provides the necessary protection for my Garmin Nuvi and the compact size allows the case to be hidden in the center console (or a glove box). It also offers space for the charger cord and two extra SD cards and has a built-in microfiber cloth to clean the delicate touch screen.
It weighs very little (0.2lbs/0.1kg), so bringing the Nuvi on flights has helped saved some money when renting a car (and not needing the GPS they offer). If you own a 3.5 to 4.3-in portable navigation system consider the Lowepro 4.3 Navi Shield.
Size (Interior):
5.1W X 0.9D X 3.1H in./
13.0 X 2.3 X 8.0 cm
Size (Exterior):
6.5W X 2.4D X 4.5H in./
16.5 X 6.0 X 11.5 cm
Posted by: Lawrence