Palm Pre Plus on the Verizon network: as fast as it looks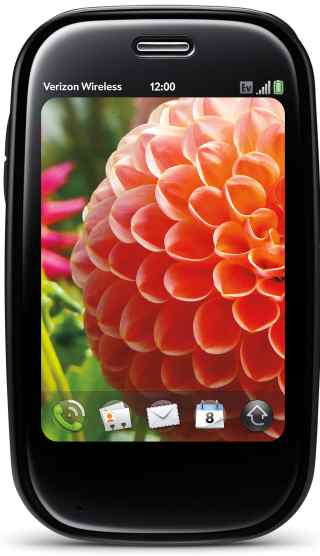 I was an early iPhone adopter – before the App store and just stoked on the idea that I had a cool phone and a way to browse the web at decent speeds on a decent-sized screen. The initial gee-whiz of what could be done on the iPhone was soon overshadowed by what it couldn't do and the lack of certain features continue to stick-out.
By far the most glaring omission with the iPhone is the inability to tether it to a computer. While this isn't a limitation of the iPhone itself (it's more like a disabled feature) it leaves many, including myself, looking for alternative solutions. The Palm® Pre™ Plus not only let's you tether (via Bluetooth), but Palm incorporated a mobile hotspot into the Pre which allows as many as 5 concurrent users to jump online.
The Pre is a sleek looking slider phone (keypad slides-out from the bottom) with a built-in camera and flash. It feels nice in your hand and slips easily into your front pocket. It's so sleek in fact, that it took me a while to find the USB port to charge the phone! I also puzzled over how to close apps (you flick them upwards) and the small keypad gave me fits. When I first receive a gadget I purposely avoid the manual to see how intuitive it is and I have to say the Palm Pre Plus is miles from Apple in regards to ease-of-use.
Voice: In my tests the Palm® Pre™ Plus on the Verizon network performed well, with good sound clarity and clear voice transmission. To dial numbers you use the touchscreen and not the tiny keypad. The Pre worked everywhere I tried it, including spots my iPhone loses coverage. AT&T recently announced plans to spend $18 – $19 billion on network upgrades, but there is far less AT&T coverage in my area than Verizon.
Data: The Palm Pre takes advantage of Verizon EV-DO Rev. A and offers speeds equal or greater than speeds enjoyed on an iPhone 3GS. EV-DO Rev. A data can peak at 3000 kbps, but on average users get around 600Kbps-1400Kbps.
In Rhode Island I enjoyed, on average, 1.50Mb/s download and 0.52Mb/s upload. And in New York City the rates were 1.00Mb/s download and 0.21Mb/s upload. This means in RI I can expect to download a 5MB MP3 file in about 25 seconds, or a 35MB video in 3 minutes – not bad!
If you're looking for a phone that is very slick looking, offers reliable voice and fast data (for you and up to 5 friends) and you have the patience to read the manual or play with it enough to learn how to use it, then the Palm Pre is a wise choice. Full retail price is listed at $599.99, but with 2yr contract the Palm Pre Plus can be yours for $49.99 (early termination fees do apply). This phone also requires a data package ($29.99 or higher per month). Visit Verizon Wireless for more information.
Specs:
Battery Usage: Up to 330 minutes talk time / Up to 350 hours standby
Dimensions: 3.9″ (H) x 2.3″ x (W) x 0.67″ (D)
Weight: 4.89 oz.
Display: 3.1″(HVGA 480 x 320), 24 bit TFT
Memory: 16GB Flash/512 RAM
Bluetooth® Wireless Technology–(V 2.1+EDR)
3 Megapixel camera with flash
Palm webOS™ platform
Wi–Fi Ready (802.11 b/g)
Music Player for MP3, AAC, AAC+, WAV, AMR, QCELP
Email: Exchange ActiveSync support
Posted by: Lawrence