Portable Power with the Potenco PCG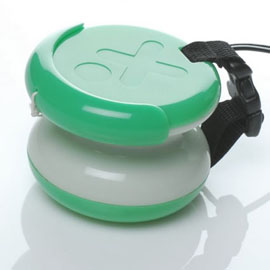 The Potenco Pull-Cord Generator (PCG) looks like a deranged Yo-Yo with a mouth piece. But put it in the palm of one hand and with your other pull the cord and you're a one man or woman power plant. The PCG can charge your cell phone, radio, camera, GPS, PDA and other portable battery-powered devices with minimal pulling.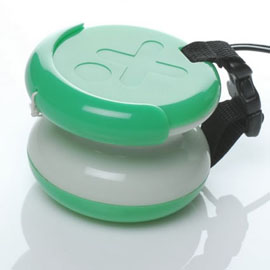 There are lots of things you can pull-on for a minute or two when your out in the middle of the woods and no one can hear your screams. But none yield as useful a result as the PCG…
– 20 minutes of talk time on a mobile phone
– 1 hour of Ultrabright flashlight use
– 4 hours play time on an iPod Shuffle
Specifications on the PCG make it a no-brainer to stuff in your survival kit or to pack on your next multi-day trek…
– Compact: 2.5″ high x 3.5″ diameter
– Lightweight: 14 oz.
– Highly Efficient: 20W peak average power
– Quiet: 59 dB at 1 foot, <50 dB at 5 feet
– Rugged: Water, dust and drop resistant
The One Laptop Per Child project provides an XO laptop to children in developing countries. The ~$150USD laptop is subsidized through government assistance and private contributions and will include the PCG since users in developing countries have suspect power if any power at all.
The PCG will come with a USB port, is expected to be available in mid-2008 and expected to cost between $50-100USD.
Posted by: Frank