Recipe: Holy Boca Guacamole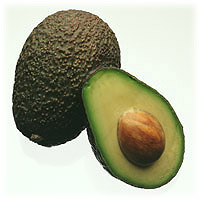 It's been over 16 years since I've eaten red meat or pork and about 14 since I've eaten chicken. Oddly enough though I do eat turkey and if I seafood I eat it. Ever since I was a kid I never had a taste for red meat. My mother asked that I eat just one bite and my dog Reggie never complained when I spit it out in the next room and gave it to him.
When you don't eat meat, an obvious source of protein, iron and other nutrients, you have to make sure you get it somewhere. In the past 16 years I've devised a few recipes that provide decent protein, good fats and most importantly – is tasty! The first recipe is a summertime favorite; Boca Burger topped with guacamole.
Ingredients
2 Boca Burgers (I prefer the Flame Grilled)
1 Avocado
1/2 Ripe tomato
1/2 Small red onion
2-3 Tablespoons lime juice
Black pepper to taste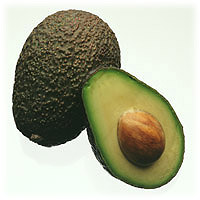 Preparation and timing
Dice the tomato and red onion and add to lime juice and fresh ground black pepper. Puncture the plastic bags the burgers come in and place in the microwave for 1 1/2 minutes on high. Slice an avocado in half, twist apart and remove the pit. Slice the avocado length-wise and width-wise in the skin and then scoop out the cubes into the lime juice mixture. Stir all the ingredients together, but don't mash it all up.
BING! Burgers are done. Pull open the bags and put them on a plate side-by-side and scoop the guacamole on each burger. Enjoy.
Nutritional Info (Burger+Avocado+1/2 Tomato+1/2 Onion):
Calories: 180+240+13+30 = 463
Total Fat: 3+22+0+0 = 25g
Cholesterol: 5+0+0+0 = 5mg
Sodium: 280+11+3.5+2.5 = 297mg
Total Carbohydrate: 4+13+3+8 = 28g
Dietary Fiber: 3+10+1+1.5 = 15.5g
Protein: 14+3+0.5+0.5 = 18g