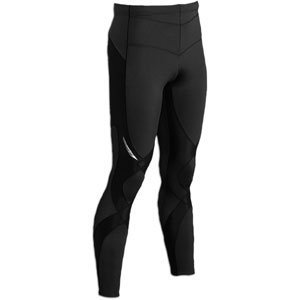 It's coming up to the 4-week mark after my first iron-distance triathlon and I've had a lot of time to reflect on the recovery phase after a big race. 4 weeks feels like about the right amount of time to recover from a long-distance race and get back into training again at some point.  I didn't do everything I was "supposed" to do these past 4 weeks, but I've done a few things right and learned a lot in the process.  It all goes back to some things that I did differently on race day that have helped me to recover quickly…
During the race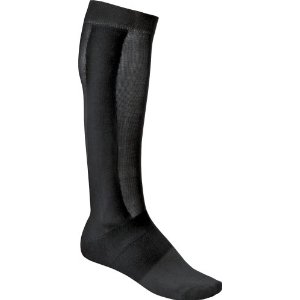 On the run, I wore compression socks.  I think that made a huge difference (not to my running speed, obviously, as there were snails over-taking me on the run), if only because they helped make sure I didn't get any blisters that day. I think the nylon "Kinesio-Taping System" or whatever they call it helped keep my feet dry (better than cotton socks ever would have) and my legs well-supported.  WARNING: if you have never worn compression socks before and you wear them with shorts, you WILL look like an idiot, or at the very least like an old man worried about varicose veins.  They are not flattering, you will probably want to crop your legs out of the race photos at the finish line, but I believe it is a small price to pay for stronger, healthier legs.
I also took Endurolyte salt and electrolyte tablets during the run (about one tablet every 30-40 minutes).  They were recommended by a friend who did the same race last year and they seemed to help me avoid any significant cramping on the day. That may also have been due to the excellent support provided by Race New Forest on the run section or the fact that I ended up walking about half the run course, but they sure seemed to help keep me going on the day of the race. I imagine that the dehydration would have been a lot worse without the Endurolyte tablets.
Right after the race
As soon as the race was over, I kept drinking water and sports drinks throughout the rest of the day.  I also started eating as soon as I could (stretching, shower, more stretching, clean clothes, then buffet dinner laid on by the organisers). I kept stretching and drinking water in the car on the drive back to London (about 3 hours). Then, I got a really good night's sleep and prepared to fly to the US the next day.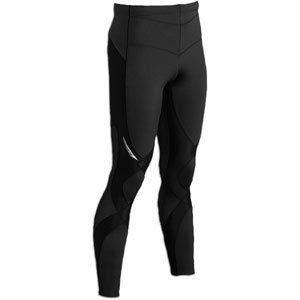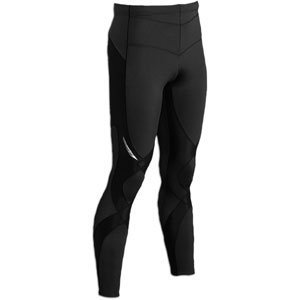 When I got up the next day, I put on my CW-X compression tights, underneath my running trousers, to wear on the plane.  And, I gotta tell you, as I walked downstairs to put my bags by the front door and get some breakfast, my legs were INSTANTLY feeling better. I mean, I've done dozens and dozens of races over the past decade, triathlons, everything from 5k up to ultra-marathon, and my legs are always aching the day after a challenging event.  But, I have never worn compression tights the day after a race before, and this time my legs felt 90% recovered!!!!!  It was a revelation. It meant that they didn't hurt very much on the flight going over, I could walk normally, and I felt like I could even start training again that same week.
Walking. That's always a really good thing, too. Lots of walking. When my legs are tired and aching and sore, sometimes the last thing I feel like doing is anything that involves my legs. Maybe some swimming. Maybe some light cycling around town. But, I usually don't feel like walking and I certainly don't feel like running. But, I have discovered that walking can be the best thing for your tired and aching legs after a race. Light but brisk walking. Lots of it. Keep the blood moving, use the muscles in small ways, get the body used to some activity again. Lots of walking.
The weeks after the race
Do as much or as little as you feel you can. Don't push too hard, avoid higher impact, higher intensity stuff. But, do some exercise and get your blood moving again.  Just don't over-do it. Remember that most fitness adaptations take place during the Rest and Recovery stage. That's right, you gain more fitness when you are recovering than when you are doing the actual exercise. While you are resting, your muscles and blood vessels are adapting and growing in new ways to allow you to do even more next time. 
Do you know when your body secretes the highest levels of growth hormones to repair the muscles and make them stronger?  When you are sleeping. So get lots and lots of sleep. My guess is that, in the lead-up to any big event that you have been training for, you probably got less and less sleep as you got more and more excited about the race coming up. So, now is the time to catch up on your sleep.
This is probably where I made my mistakes: I started training again too soon. In my defense, I was running a training camp in the Berkshires for the first time and was very excited about being out there in such beautiful surroundings. So, I got a little carried away and did a lot more training than my body was probably ready for. But, I had a blast and the only real down-side is that I have had another 2 weeks of really excessive tiredness, so I'm taking it easy now. I don't have another race for another 2 weeks yet, and my next A race isn't for another month, so I'll be fine. I've just learned the hard way what happens when you get over-eager and return to training too soon (very, very tired, and very, very slow).
Obviously, the amount of recovery time will vary for each person, and you can only listen to your own body to know when you are ready to get back into your normal training routine. Some people need a month to recover from an Olympic distance triathlon (especially their first one), some are back on their feet within days.  Don't follow any "standard guidelines" and listen to your body.
In the weeks that follow a big challenge, also take the time to reflect on your race results, think about what you did well, what you would like to do better, and how. Get some objective advice on those topics, too. Write a race report, share it with other people, read race reports from other people who did the race, if you can find them. Put it in perspective, savor it, enjoy it, and then move on to the next big challenge.