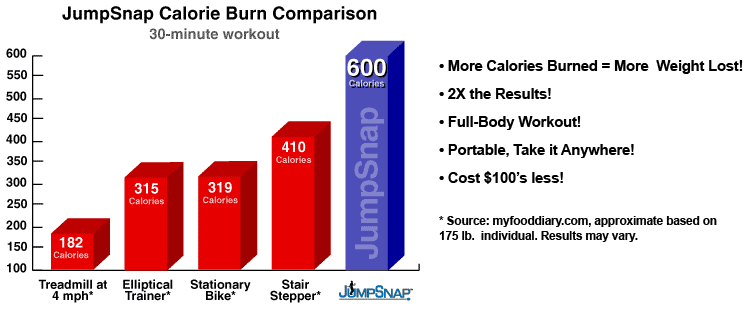 About a year ago I bought a jump rope thinking I'd be Rocky Balboa and jump myself back into fighting shape. I couldn't use the jump rope inside the house because there wasn't enough height. Even though the garage had enough height the cars left little space. So I would go out on the driveway and jump. My interested waned.
A company called JumpSnap has a solution for frustrated jumpers like me who are tight on space. The JumpSnap is a rope-less jump rope that has two weighted handles with balls. One of the handles also has a computer that tracks calories based on stored user profile data and also acts as a timer. JumpSnap states that you can burn as many as 100 calories every 5 minutes.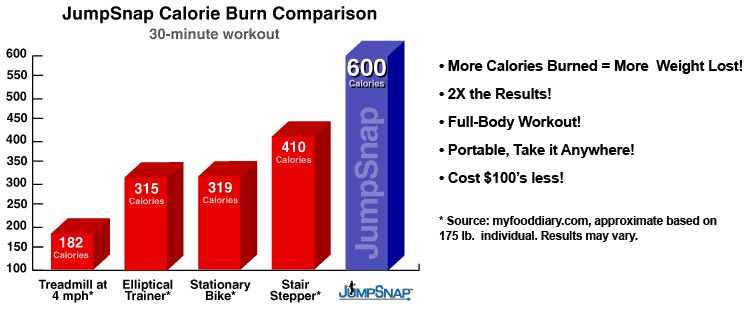 For those of you who may wonder 'why pay $60 for the JumpSnap when I have 2 perfectly good salad spoons handy?' your point is valid and not easily dismissed. Perhaps the value is in the 3 provided workout DVDs, an 8-minute beginner, 12 minute intermediate and 16 minute JumpSnap Jam Session workout.
The idea of a rope-less jump rope is a good one. It appeals to people who are tight on space, frequently travel or terribly uncoordinated. If the price for the JumpSnap fits your budget it may well be worth a shot to jump in (oye). For those of you who are unsure, they offer a 30 day money back guarantee.