Run (in the) Forest – Run!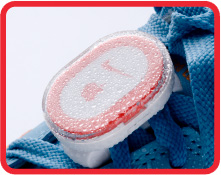 One of the biggest complaints I have with my Garmin Forerunner 201 is the GPS signal drop under tree canopy when running in the country or tall buildings while back in NYC. They've made improvements with the 305, but I unfortunately still end up with too much interpolation when the signal dropped.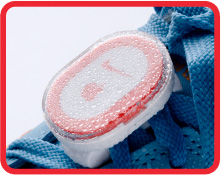 For this reason, plus the fact that I already run with my iPod, I welcomed with happy feet the iPod Sport Kit. One problem – I'm an Asics man. My 5 active pairs of Kayanos are what I consider "essential" gear.Enter SwitchEasy, which allows you to easily attach the receiver to any running shoe – sans duct-tape. So go run with the big kids sporting their Nike+ sneaks in your running shoe of choice.
Dream no longer dreamers, freedom has arrived in a small plastic clip less than one square inch.