Splitboarding – worth the cost?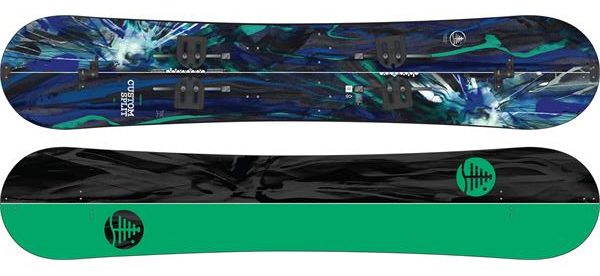 I like gear. I collect quite a bit of it and have spent way more than I'd care to admit. Maybe it's maturity or maybe I'm facing the reality of having to pay for two college educations, but sometimes the cost of playing is just too high.
I recently went looking for splitboarding gear and was surprised at how costly it can be. For a new minimal setup you're looking at over $1,200.00 and depending upon where you intend to ride you might need to spend an additional $575.
Here's the breakdown of the required gear…
$200 – Burton G3 High Traction Splitboard Skins
$460 – Burton Hitchhiker Splitboard Bindings
$562 – Burton Custom Split Splitboard
Shop Now for Snowboards and Snowboarding Gear at The-House.com!
And optional gear depending upon where you intend to ride…
$125 – Burton Spark Tesla crampons
$440 – Burton Tourist boots
Since I don't live in the Alps or Wasatch range, my existing board set-up and MSR snowshoes will suffice for here in the Northeast USA. The $1,200.00 saved will go to help my daughter pay for "Encyclopedia of International Media and Communications" text book.
Posted by: Lawrence