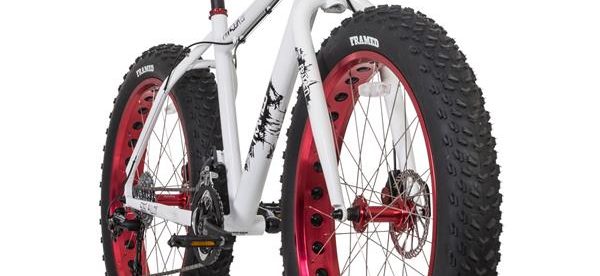 Typically I'm an early adopter, but for fat tire bikes I admit to playing catch-up. I've been mountain biking now for over 30 years and don't even like a front suspension forks, let alone mid or rear suspension. I've been rigid in more ways than one, through and through.
But since a growing number of my friends have started riding fat bikes, I've been feeling left out of the cold – stuck inside on snowy winter days while they're hammering powdery single track on their fat tire bikes. Or on warmer days while they're riding sand on the outer beaches, I'm stuck with the masses on hard-pack.
Late as I am to the game and still somewhat apprehensive, I decided to go fat myself. But I wasn't prepared to drop $1,700+ on another toy, so I asked around, did a little research, rode a few bikes and found a great bike at an unbeatable price from The House
, an online retailer where I've bought snowboard gear in the past.
The entry point for a fat bike doesn't get much lower and the value seems unbeatable – plus no suspension! One of the guys I ride with just stepped-up from the bike I just purchased to another bike from The House and swears by them. If you're looking to get fat yourself check out The House
and the great deals they have on offer.
Price: $649.95 USD
Posted by: Lawrence