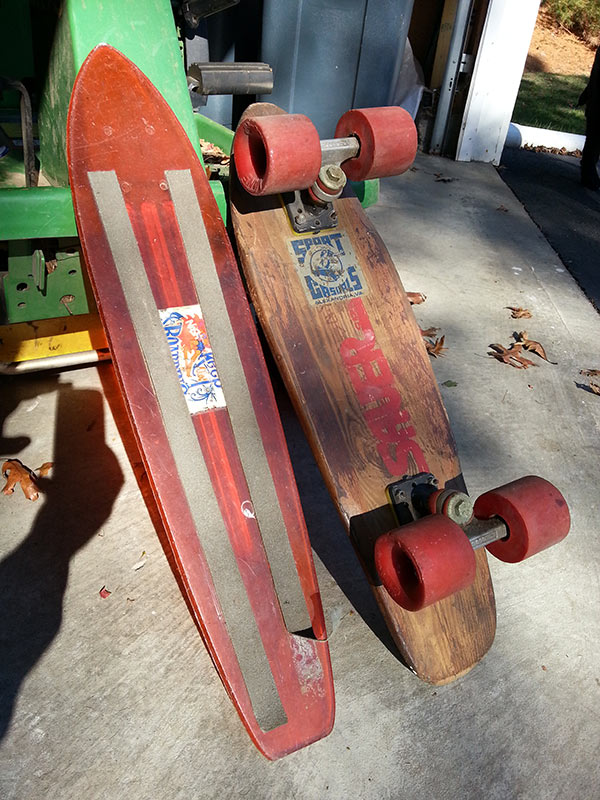 I've been skateboarding for a long, long time; More than 35 years (and yes, still counting). I've been through loads of decks, countless sets of wheels and grinded through my share of trucks. But for some reason – maybe I was nostalgic even as a kid – I always kept my first skateboard and kept it in relatively good condition.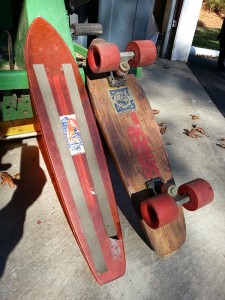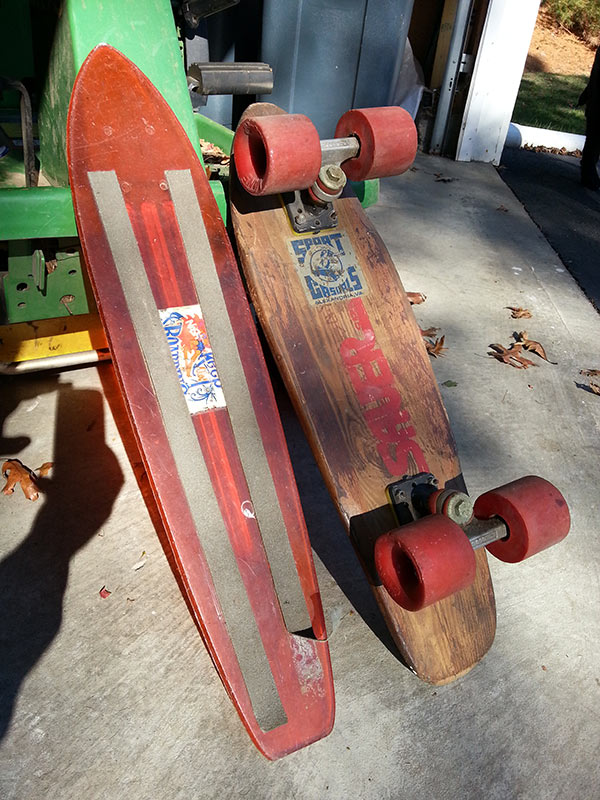 I got my first skateboard on a family trip to see my cousins in Alexandria, VA in the mid 1970s. I loved this board. I bombed a lot of hills on this board. Fortunately for the board when I started doing tricks I had already moved-on to another set-up. Fortunate too, perhaps, for investment because the board may hold some value as a collectors item.
Board 1 description:
Sauer deck (I have no additional information on this brand, let me know if you do!
ACS-500 trucks (I've seen similar condition 5″ models go for $175-$200)
Vans wheels (Ever seen these before? If so, let me know!)
Board 2 description:
Nash (red transparent) – Deck only, with 'Keep on Boarding" decal.
Lots of people collect vintage skateboards, including my college buddy and former partner in crime Rob Kendall (known as Kookmeyer). Rob has a massive collection of new old stock (NOS) and more recently started
Weird Wood Skateboards
.
Rob has a pretty sick set-up in Maine, a skateboard compound that has something for everyone (inside and outside). We'll save that for another post, but for now check-out some video:
If any of you collectors out there know anything about the two boards in the picture I'd like to know. I showed the pics to a Vans rep yesterday and he's asking folks back at HQ if they've ever seen these wheels, he's never seen Vans wheels so it kind of blew his mind.
Posted by: Lawrence