Brick training: bike-to-run, a true bitness love story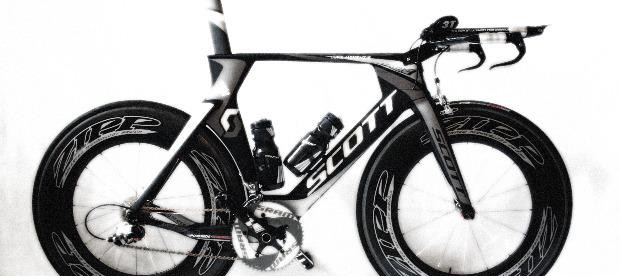 In the run-up to the London Triathlon, I had a miserable couple of weeks doing some really crappy work (teaching photography to a bunch of aggressive, violent teenagers) for which I was completely unprepared, getting stressed out, losing sleep, not eating enough, not training much, and generally giving my buddy, Crohn's Disease, several good reasons to flare up on me. So, dear reader, I must admit that I got to a point, 2 days before the race, where I was ready to drop out, cut my losses, and save my strength for a more important race in September.
But, then I got a good night's sleep and woke up the next day feeling much better and decided to do the race, but … get this … just for the fun of it.  Yes, I woke up the day before the race and thought, "why don't you throw away your gadgets and stop-watches and HRMs and forget about the times and Personal Bests – just do the race for the fun of it?"  I know it wasn't very bitness of me, but deciding to go out there without my stop-watch/HRM and just race for fun lifted a load off my shoulders and turned a race that I had been dreading into a fun day out.
To add to the anti-technology spirit of the day, I realized at the end of the swim section that I had also forgotten to pick up a timing chip at registration (Doh! Major newbie mistake!) and so I wasn't even going to be listed on the race results when they came out. This fuelled my desire just to go as fast and as hard as I could for as long as I possibly could, until I couldn't go any more. I broke some rules – I drafted on the bike section (my unimpressive but wonderful TT bike kept up with a much blingier cousin and even gave another guy on a super-fast bike a chance to get on my back wheel for a while). And I rode much, much more aggressively than I had ever ridden in a triathlon before.
As I got back to the transition area for the bike-to-run transition, I had a moment of weakness and picked up my Garmin Forerunner 305 (a gift from an amazing client) and decided that maybe I could just take this wonderful little gadget on the run, just to … you know … gauge my progress, and see how things were going on the run.  I had used the 305 in my previous race and fell in love with the fact that it displayed up-to-the-minute pacing information that is really helpful (e.g. 4:30 per km means you are on target for a 45-minute 10k).  I felt that I had pushed myself so hard on the bike, I wasn't sure if I would have anything left in my legs for a fast run, and so I turned to the GPS-enabled 305 for a little last-minute guidance in the darker moments of the bike-to-run transition.
Well, I ran my heart out. I just ran as fast and as hard as I thought I could maintain for the full 10k and then I ran a little bit harder than that, for good measure. I felt like I was flying, literally, with a fast cadence and light feet, no aches or pains. Admittedly, the 305 was not always helpful, as there were several parts of the run inside the Excel Centre where there was no satellite signal, but I did get my most transcendent moment of the race from the 305. After one lap, I passed the 5k marker and looked down at the stopwatch and it said 20:00. 20 minutes! I have never run a 20-minute 5k in my entire life and never thought that I would, but on Sunday, the 2nd of August 2009, I did!  And I was so buoyed, so enthused, so amazed, that I just kept on going like the wind and did the full 10k in 39 minutes and 49 seconds (nice little negative split there, too, see that?)!
So, I don't know how well I did that day (I'm guessing I did better than previous PBs across all 3 disciplines), what my official time was (I'm guessing it was around 2 hours 20 minutes) or where I ranked in my age group. But, thanks to the 305, I know that I ran my best 10k ever, by at least 8 minutes.  And, now the Garmin Forerunner 305 is my favorite gadget.
Posted by: Robert