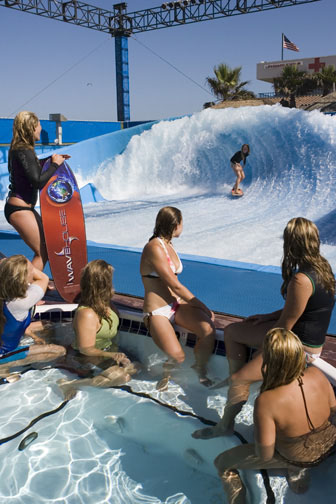 New England, there's something not right about running alone in 20° weather in the pitch black to get a workout. On the West coast they can ride 10 foot barrels WHILE drinking cocktails served by bikini-clad women at WaveHouse.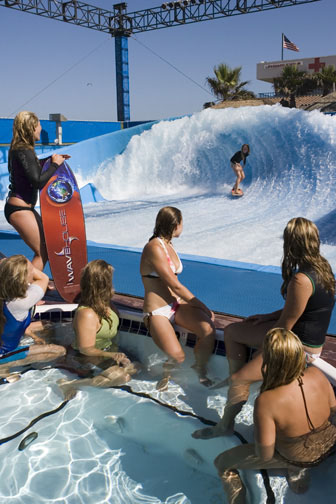 Located in San Diego, WaveHouse features – among other attractions (including bikini-clad women) – the FlowRider® Wave-In-A-Box. Essentially a skate ramp with 1 inch padding and water rushed over it's surface, the FlowRider (a/k/a Bruticus Maximus) gives riders what's described as an experience that combines surf, skate and snow techniques.
The original WaveHouse is located in Durban, South Africa and future locations are planned for Las Vegas, Phoenix, Honolulu, Orlando, Melbourne, Sydney, Surfer's Paradise, Netherlands and Singapore.
It costs a cool $5mil to build the whole facility in San Diego, but you can get tubed for about $10. Next time you're in SD or if one of the locales mentioned above is open, check it out.