How gadget users can tread lightly on the environment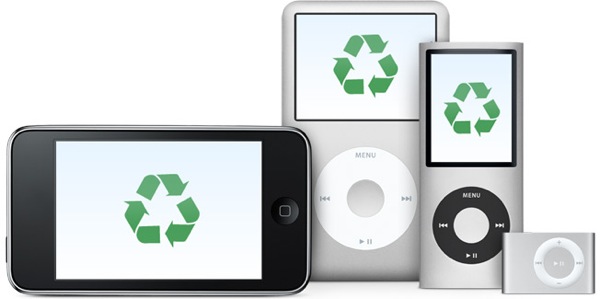 There is no denying our infatuation with gadgets is taking it's toll on the environment. By following the three R's (reduce, reuse, recycle) that have become synonymous with 'green' living, this article helps inform gadget enthusiasts what we can do to tread lightly.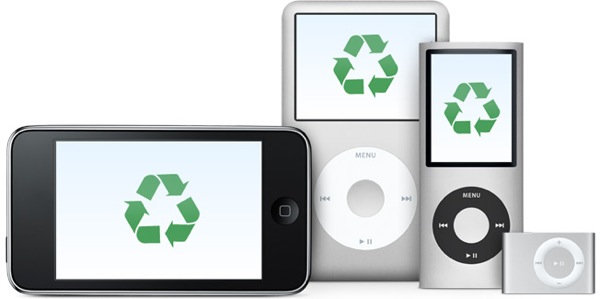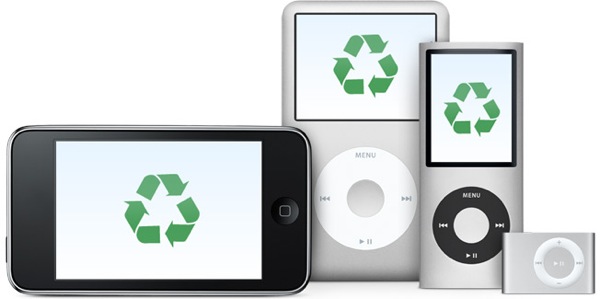 Reduce: energy consumption
While some gadgets can have a positive impact to the environment (for example a GPS device can help reduce fuel consumption), most do not. Energy consumption by gadgets is putting the world on track for 200 new nuclear power plants by 2030! Here are two suggestions on how to take action…
1. Be aware: Google PowerMeter
Tells you how much it costs to make toast, what your TV addiction means to your bank account and which appliance is the biggest energy hog of the bunch (and may need replacing). You can also compare your energy efficiency to similar homes in your neighborhood. Check with your utility company or visit Google for more information.
2. Seek renewable energy sources: Solar, hydro, wind and hand cranks are making leaps and bounds in providing viable energy alternatives to gadget users.
Solar – Harness the suns energy, it's better for your wallet and the environment
Hydro – Vena Micro-Hydro turbine, take it along on your next campout
Wind – Wind power generators are popping-up in fields, on rooftops and now on handlebars!
Hand cranks – becoming more common on flashlights and radios, but you can also purchase a standalone hand crank to generate power your other mobile gadgets
Reuse: older or broken gadgets
Even with a perfectly good working Blackberry or iPhone, we want the newer model before anyone else – no matter the cost to our bank account or to the environment. That there is nothing wrong with our existing phone doesn't stop us from replacing it post-haste. A site called ReCellular states that "One in three Americans will replace their cell phones this year, adding to the 500 million unused phones currently waiting to be discarded or recycled."
Self proclaimed electronic sustainability firm ReCellular allows you to buy, sell and donate old cellular equipment. You can also set-up a donation program through ReCellular in your area as a way to generate revenue while at the same time helping the environment.
myGreenElectronics is another option for reusing or recycling old electronic equipment, including PCs. Through relationships they've established with charities, community programs and schools, you can sell or donate equipment no longer needed. Check out the energy calculator on myGreenElectronics and see how much you're spending to run your gadgets.
When a gadget no longer works many of us toss it and get the new one. But a growing number of people are attempting their own repairs, or creating new devices using the parts contained in broken gadgets. There are groups popping all over the world called Hackerspaces. These community-operated physical places allow people to meet and work on projects together. You're only limited to your imagination as to what you turn an old cellphone, LCD, washing machine and weed whacker into. Throw those broken gadgets in a box and head down to a Hackerspace near you.
There are magazines and endless links through Google for ways to make use of still functioning components in otherwise broken gadgets. Reuse what you have by selling, donating or converting it into a new gadget entirely.
Recycle: old or broken gadgets
In the United States, about 130,000 computers are thrown out every day. According to the US Environmental Protection Agency (EPA), approximately 18 percent (414,000 tons) of discarded TVs and computer products were collected for recycling in 2007. Many of these devices contain lead, mercury, cadmium and brominated flame retardants which have to be properly discarded. These same devices also contain precious resources such as copper, gold, silver, platinum and palladium which businesses seek to recover for financial gain.
Because some of today's gadgets are too difficult to open to even attempt repair, many elect to simply discard and replace. There are sites that can help you figure out how to attempt a repair yourself, or you can opt to sell or give away broken gadgets. If you can't or don't want to tinker yourself, you may even be able to sell your gadgets on Gazelle or BuyMyTronics or give them away in your local Craigslist's 'Free' area.
Before you toss that old TV, phone or iPod away, visit EPA eCycling to learn about recycling programs in your area. For phones don't forget to cancel service, delete contacts and (Paris Hilton, this is for you) delete pictures and other personal and sensitive information. Some recycling centers will offer to do this for you for a small fee, but it's a safer bet if you do it yourself.
Reusing and recycling electronics conserves natural resources, avoids water and air pollution and reduces greenhouse gas emissions created when new products are manufactured. Keep it clean – go green!