LightLane: Virtual Bike Lane Improves Cyclist Visibility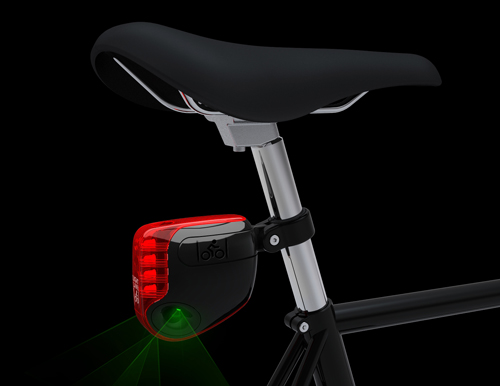 Motorists and cyclists are supposed to share the road and obey the same laws. All too often however, we see cyclists riding against a one way, blowing through red lights or failing to signal. Meanwhile motorists tailgate cyclists, open car doors without looking and crowd cyclists to the curb with seemingly little regard for their safety.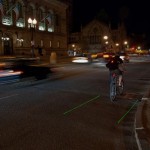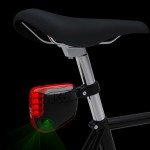 In 2007, 136 cyclists were killed and 16,000 injured – and that's just in Britain! Cyclists have to be visible, aware of who they're sharing the road with and ride under control in straight lines to survive.
A company called LightLane hopes to provide that visibility with a seat post mounted device that projects two stripes on either side of the rider, creating a kind of virtual bike lane. Using DPSS Green Lasers, a laser reputed to be highly reliable, stable and efficient, the LightLane is best used in poor light conditions when cyclists perhaps need it most.
Equipped with a rechargeable Li-Ion battery, the LightLane lasts only 3 hours and is compatible with universal mobile-phone chargers. Ideally the LightLane would draw it's power from the bike itself, something I suspect we'll see down the road.
LightLane started out as a concept in a design competition (which it did not win), but the inventors were enthused by on overwhelming response and set-out to make it a reality. It's currently a proof-of-concept prototype with an unknown release date or price, but we'll keep you posted.
Posted by: Lawrence