NOVA's Marathon Challenge Preview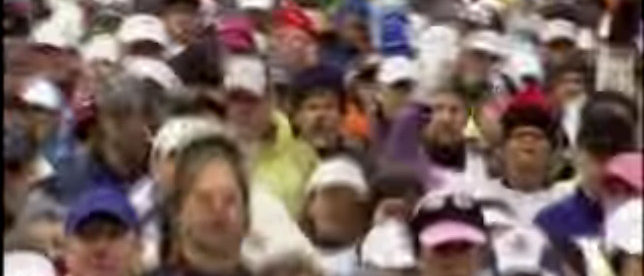 In the summer of 2006, NOVA began following 13 hopeful novices as they took the first step toward completing the 26.2-mile Boston Marathon in April 2007. The participants come from diverse backgrounds – a young woman running in memory of her mother, who died in a tragic car accident; a working single mom; even a former NFL linebacker.
The one unifying element is that none of them is currently a runner. Over the nine-month training period, exercise and nutrition scientists and doctors at Tufts University use sophisticated technology to monitor the physical transformations that the participants have undergone. The experience demands a transformation of mind and body, and NOVA cameras are there, following every step of the way.
Who was able to finish the race and what type of changes did the runners experience? You will have to tune in to find out. "Marathon Challenge" will premiere Tuesday, October 30 at 8pm on most PBS stations. For more information you can go to www.pbs.org/nova/marathon.
Posted by: Lawrence