Otterbox Pursuit Series – waterproof dry box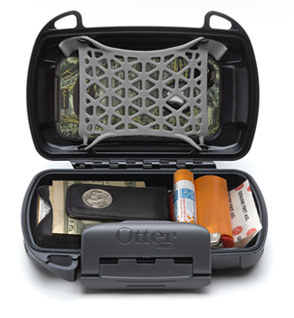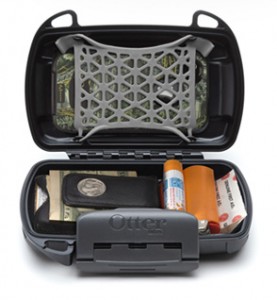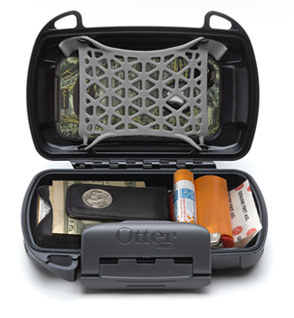 Most Sunday's in the Summer I like to paddle up Narrow River to meet friends on the beach. We hang out with our kids, BBQ, swim, explore the estuaries for crabs and other wildlife, climb the rocks, hunt for tidal pools and surf. All of these activities have one common thread – water. Most of my free time is spent in the water and most of the time I like to keep my phone with me for emergencies or photo opportunities. Since phones and water don't mix well, I needed a solution that was…
waterproof
durable
lightweight
easily thethered to me or a my board
The OtterBox Pursuit Series fit all my requirements and had a lot of innovations that I hadn't considered which help protect a phone from damage. This case also allows me to carry an ID, spare cash, my car key and more if I need it (e.g. a granola bar).
The OtterBox Pursuit 40 (the model I use) costs $34.95USD and is worth every penny. Here are the specifications for this model…
Exterior dimensions: 2.05" H x 4.75" W x 6.95" D
Approximate Interior space: 30 cubic inches
Holds: Phone, keys, sunglasses, wallet
Easy to open latch
Tether/belt loops
Lockable carabiner loop
Internal cushioning
Webbed partition
There is
a smaller model called the OtterBox Pursuit 20
(Exterior dimensions: 1.65" H x 3.85" W x 5.60" D) which costs
$19.95USD
. This model, like the OtterBox Pursuit 40 are available in blue, grey or black.
OtterBox sells several other waterproof cases called Classic Cases and they are available in black, yellow, blue or grey.
If you're looking for peace-of-mind on your next adventure for your phone, keys, money and other valuables, consider the reasonably priced and well engineered OtterBox Pursuit 20 and 40.
Posted by: Lawrence