G-Form G90 – phone to GoPro in a 'Snap'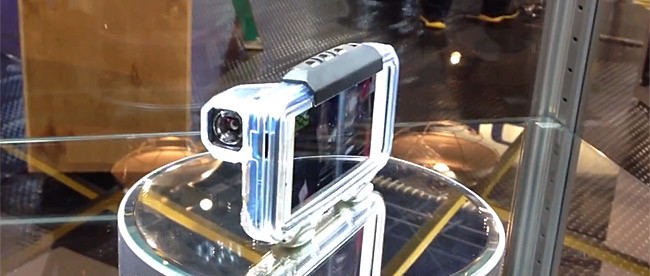 I'm a big fan of G-Form products and not so long ago we reviewed the G-Form Elbow Pads which I now wear religiously for snowboarding.
G-Form announced during CES 2013 that in June of 2013, they will sell the G90 waterproof phone case with a 90° angled lens/mirror with up to an impressive 140° field of view (your existing smartphones lens will determine the exact field-of-view you'll get). Because smartphones are so narrow, the G-Form set-up is more aerodynamic and poised to give GoPro, Vholdr, Drift and others a run for their money.
Posted by: Lawrence
Source: Gizmodo