Don't be a square, get a Yakima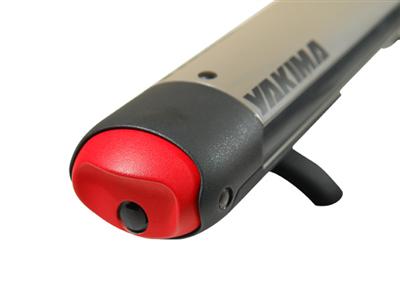 Every car I've owned has had a roof rack. Even my old pick-up truck had a bed rack to hold and lock my mountain bike (which cost more than the truck). For my latest rack I switched to a Yakima rack system and I'm happy I did.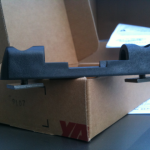 Assuming I'd need a few hours for installation on my SUV, I skimmed the directions and dove right in. To start, I had some kind of brainchild and pre-assembled the Landing Pads by loosely fitting the nuts before sliding them into position in the the factory rails. This saved me any potential difficulty trying to line-up the bolts.
Next, I snapped the Control Towers into the Landing Pads, installed the Crossbars and tightened it all down – simple! Finally, I inserted the SKS Lock Cores and had the whole thing installed in under 30 minutes! My wife thought I gave up when I went back inside, so suffice it to say it was far easier to install than I expected (I worked at a ski shop for years and installed numerous square bar systems).
Two friends of mine have square bar racks from a competing manufacturer and recently asked me to help install them. The first rack we couldn't figure out at all (to be fair we didn't have directions, but I feel with the Yakima I could have figured it out). Eventually we caved and had a local bike shop do the install for $50. The other rack took ages to install (in a frigid driveway), but it was essential we got it done since we were all staying at his ski house in Vermont!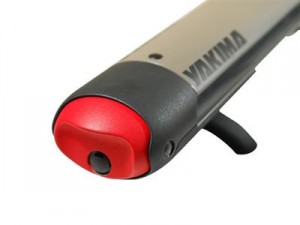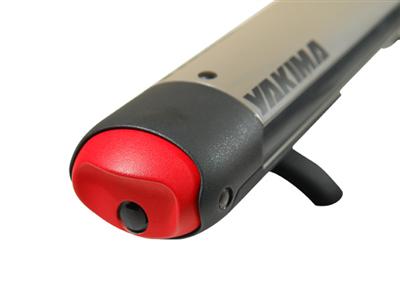 As far as attachments, I've been using the Yakima StrapThang for surfing and love it. This past holiday weekend we headed up North and I easily installed the FatCat 4 which comes with universal mounting hardware to fit most applications. I also liked the large button to open the rack – easy even in clunky mittens.
Unfortunately, I have to remove the StrapThang to accommodate the FatCat 4 (a combination of the shorter 48″ crossbar and to have room for a wider surfboard), but attachments install and remove easily so no biggie there. Yakima sells crossbars in 48″, 58″, 66″ and 78″ lengths and the general rule-of-thumb is a crossbar can go as wide as the side-view mirrors.
I had to forgo the cargo box I own for another rack system. I think newer cargo boxes can go on either system, but mine is old and cracking so it's just as well. It was more than a little cramped in the SUV with the wife, kids and all the gear, but the skis and snowboard were up top, so only soft projectiles were possible!
If you're looking for a rack system you'll find two camps – round and square. Both are priced competitively, have long track records and offer a variety of options (fittings and attachments). I read somewhere round structures are stronger than square, but I'd recommend the Yakima system for ease-of-installation alone.
Posted by: Lawrence