GPS Cradle for iPod Touch comes loaded with extras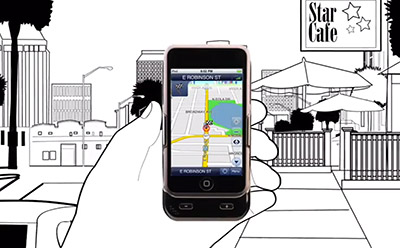 For all you lucky recipients of an iPod Touch this holiday season, there's a cool and useful accessory coming out later this year to keep an eye on. The XGPS300 iPod Touch GPS Cradle from Dual Electronics turns your iPod Touch into a fully-enabled GPS device. The XGPS300 includes a free turn-by-turn Navigation app NavAtlas, 0-90degree windshield mount and charging cable.
The XGPS300 is more than a GPS navigator, it is also a battery cradle and has an amplified speaker for real-time voice guided navigation. Check-out the video below for a quick demonstration of features and if you're interested, request to be kept updated as to it's availability. Expected price is $179USD.
Posted by: Lawrence