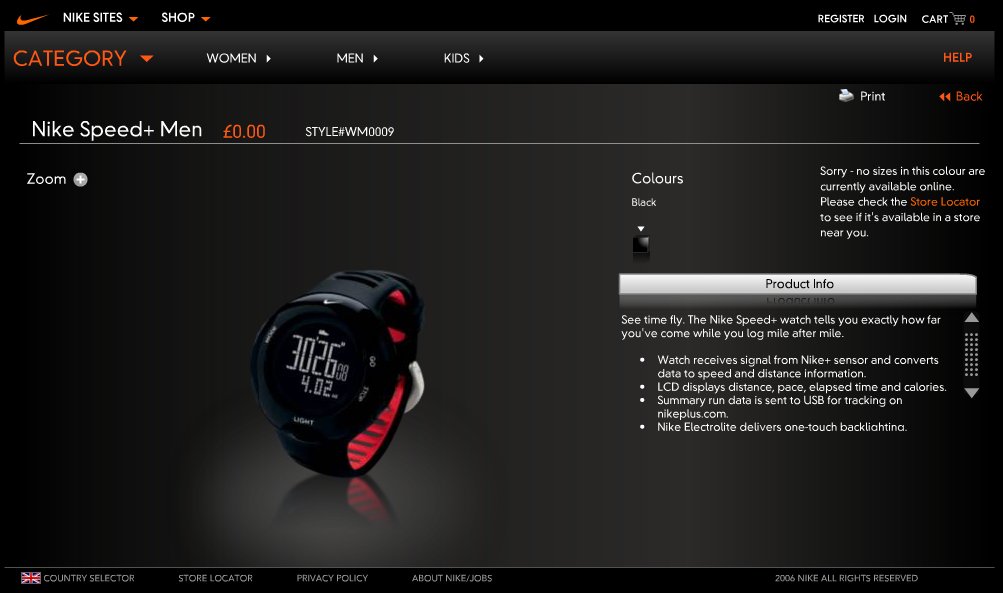 Podphile reported earlier today on a soon to be available watch from Nike called the Nike Speed+. It provides information relayed from the Nike+ sensor which is either inserted into your Nike+ running shoes or attached to the laces of any other shoe.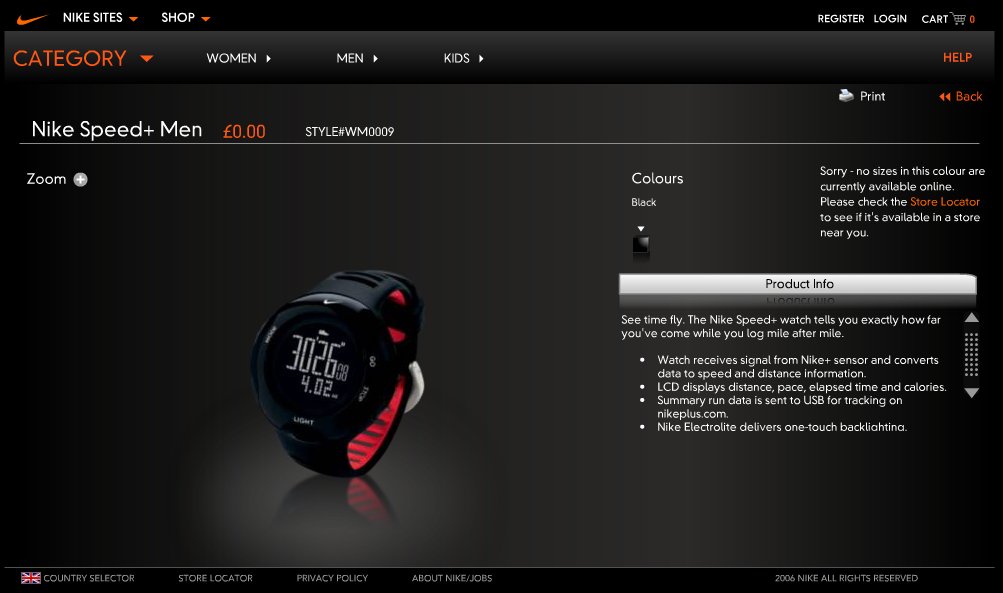 The Nike Speed+ can supplant the iPod as the device used to relay run data. This is useful for people who don't like to run with an iPod, but for most an additional piece of equipment wouldn't be necessary.
I'm surprised news of this device came so quickly, I would have imagined Apple and Nike had an exclusive arrangement for longer. I can only hope that the recently announced iPhone has an equally short exclusivity agreement with Cingular (and a lower price).
There is no evidence I'm aware of that the Nike Speed+ will be able to control the iPod. For that Nike already has the Nike Amp+.