Timex iControl Watches Control iPod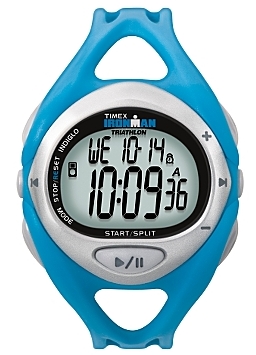 Timex has introduced a few watches that allow the wearer to control their iPod. The Timex Ironman iControl and Timex Midsize Ironman iControl communicate to a receiver plugged into the iPod (like the Nike+ device).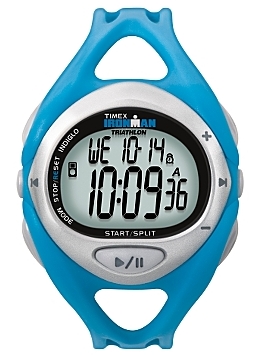 Not only aesthetically pleasing, the iControl watches have resin wrist bands to ensure they stay put and resist damage from sweat. The watch functions include a calendar, support for 3 time zones, 50-lap memory, 3 alarms, countdown timer, 2 interval timers, and a chronograph function. Powered by digital-quartz movement, the iControl is also water resistant to 330 feet (as in 'down deep' tri-heads, so keep swimming) and backed by a 1-year manufacturer's warranty.
Ideally, there will one day be a watch that incorporates iPod control, a heart rate monitor and a GPS. But if I'm wishing for stuff I've still gotta go for life-like, mute, scotch-pouring, female sex robot.
For the budding or even experienced tri-athlete looking to monitor workouts and control the tunes that propel them the iControl is well designed and priced right, about $70-90 depending on model.
Posted by: Lawrence