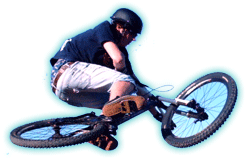 I've always liked capturing footage of me and my friends skating, boarding, jumping, etc. A couple of early jackasses ourselves, Jay and I have footage from the mid-1980s of falling to frozen earth from 10 feet off a half pipe. OK, actually Jay is the one who bailed and I merely zoomed in on his face to capture the pain. See that's the problem – one of us had to miss the action/pain in order to capture the moment, but this is no longer the case.
In March Bitness reviewed the ATC2K camera, but seeing that this is the season for giving and the price seems right, be sure to also check out the GoPro Hero cameras. Quick release helmet, vehicle and wrist (waterproof enclosure) cameras capture nearly an hour of 3 megapixel digital footage (513×384). A time lapse mode (every 5 seconds) and adjustable sound recording levels can maximize storage on a 2GB SD card.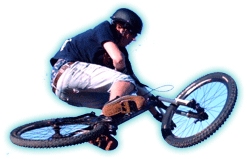 I know plenty of peeps who would grab one of these . My friend Dan already has a camera on his motorcycle helmet and posted a video of him doing 174MPH. Should he total himself and need a new one, it'll be for his wheel chair or coffin.
Source: Lawrence