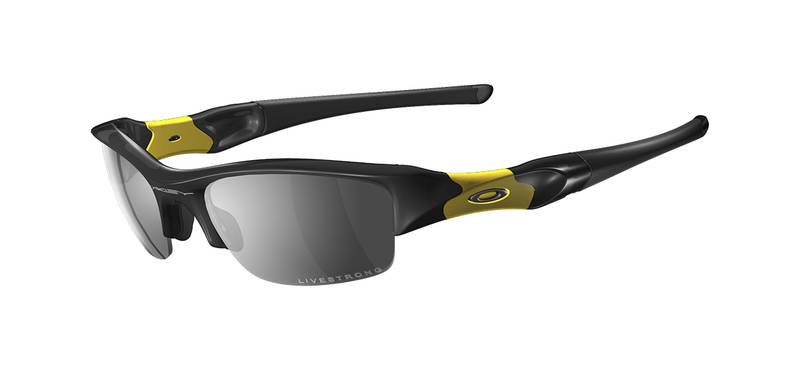 Of all the gadgets I own, the most basic of equipment eludes me – a good pair of workout sunglasses. I own several pairs of sunglasses, in fact 3 pairs in the same style with different lenses. But none of the sunglasses I own are made for exercise. When I exercise in my regular sunglasses, the frames start to slide off my face and sweat becomes trapped in the frame. Annoying and not terribly safe.
A good pair of exercise sunglasses is very different from regular sunglasses. They should be lightweight, use materials for the nose and ear pieces that keep them on your face, enhance visibility, offer good UV protection and protection from projectiles as well as shed sweat, rain and dust.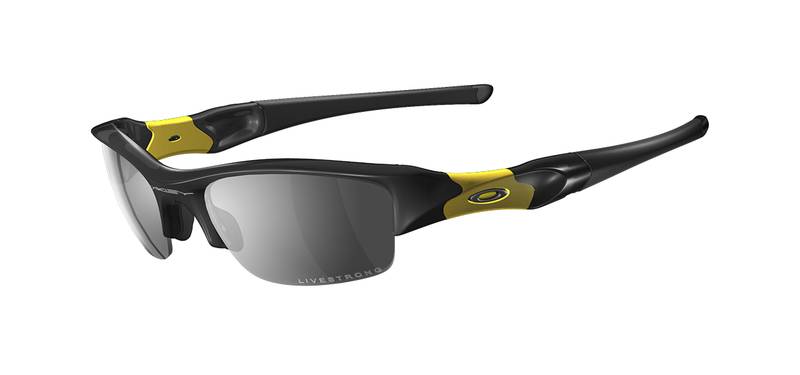 A HYDROPHOBIC coating on PLUTONITE lenses is a fancy scientific or markety way of saying the Oakley LiveStrong Flak Jacket glasses are a good example of glasses that accomplish all the above. Available for $150, know that $20 of that price goes to the LiveStrong foundation which inspires and empowers those living with cancer.
Posted by: Jay