Durable and feature rich, the Motorola Barrage is ready to go to work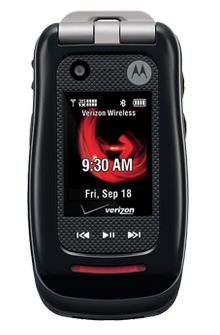 Not everyone needs an iPhone or even a smartphone for that matter. For many, the only functionality needed is good voice quality and the only feature required is reliability. Enter the Motorola Barrage, both uniquely feature-rich as well as durable and providing what I perceived to be above-average voice quality.
Ideally suited for those who work or play outdoors, the Barrage meets or exceeds military specifications for dust, shock and weather. In fact, the Barrage is waterproof in up to one meter of water and submerged for up to 30 minutes. I threw it in the snow, plopped it in a glass of water, took it to the beach and – the test of all tests – let my 6-year-old play with it. Beyond the tested toughness, the Barrage feels like a solid piece of tech, weighing 4.2 ounces and handsomely constructed using black textured rubber and plastic.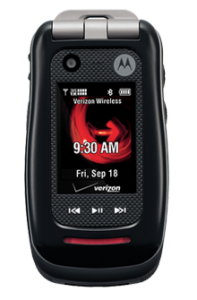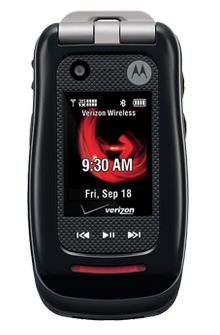 Offered by Verizon Wireless for $129.99 (with $50 online discount), the push-to-talk capable Barrage's 383 minutes of talk-time competes for battery life with a host of features including a 2 megapixel camera (non-camera version also available), music player, bright external 120 x 160 display and TFT internal display (176 x 220).
VCAST and VZ Navigator service are available for additional monthly fees and the streaming in my area was admirable. In my opinion however, the screen size on flip phones in general renders services such as these to be more of a gimmick than useful.
If watching video on the go or you're frequently going to use the navigation service, you're better off with smartphone. If you're the outdoorsy type, or even clumsy, the Motorola Barrage is your ideal phone. With quality construction, a host of features, Verizon's unparalleled coverage and above-average voice quality, the Motorola Barrage is ready to go to work for you.