All I Want for Christmas…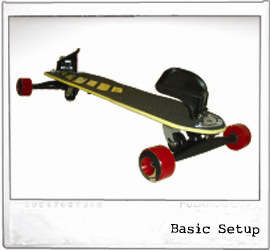 OK gadgeteers, here is one geeks top 10 wish list for Xmas '07. Post your own in the comments.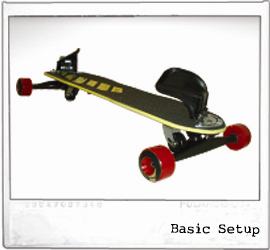 1. Freebord – ride a skateboard like a snowboard? A center wheel (like the one found on a ) allows you to ease off the traditional skateboard wheels – much like easing off an edge. Want to ride switch? Lean back brah. $210-285 (depending on config).
2. Bike Keg – Some clever bastard with spare RST forks built a keg trailer for his bike. Mmmmmm beer.
3. Rockpods – Polyurethane and steel Centerpod holds for my home wall. Santa please?
4. SOG Seal Pup M37 – Fixed blade survivalist knife. Good enough for Bear = good enough for me. ~$70
5. Grain Surfboard – The most beautiful surfboards I have seen made from sustainable cedar wood. I'll take the 9 footer and better glass the tail. $2,000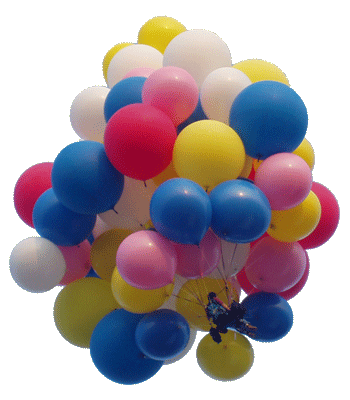 6. Nintendo Wii – This may actually be the one thing on this list I actually receive… if I've been a good boy.
7. Cluster Balloon Flight – OK, this isn't exactly a gadget, but how f'n cool would it be to fly around by a bunch of balloons like Curious George at the zoo?!
8. Two tickets to paradise – Just me and the wife living life Tonga-style with Paul and Karen from Dive Vava'u for a few weeks. Whale diving, hiking Mt Talau, beers at night – ahhhhhh…
9. SteepandCheap.com Gift Certificate – Call it an addiction or call it retail therapy, but I just can't stop buying from these guys. A good deal on gear is too hard to pass up. $500 ought to do it 🙂
10. D30 Gear – Head to toe, I want it all and I could use the protection, but I'd settle for a beanie. Is anyone going to start selling gear using ?!
Source: Lawrence